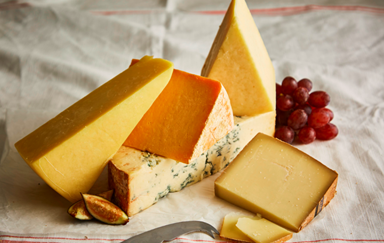 Booths have won a record number of Gold medals for our range of cheese, yogurts and butter. We topped the dairy medal table with 32 Gold winning products and were named Cheddar Cheese Retailer of the Year.
The International Cheese and Dairy Awards recognises the best in the industry and Booths won a record number of awards this year triumphing in a total of 22 categories including Best Camembert, Best Unpasteurised Brie, Best Stilton, Crumbly Lancashire and Capricorn Goat Brie.
Four Booths Brand Cheeses won gold medals for the Booths Extra Mature Cheddar, Booths Organic Stilton, Booths Lighter Fat Mature Cheese and Booths Brand Capricorn Goat Brie.